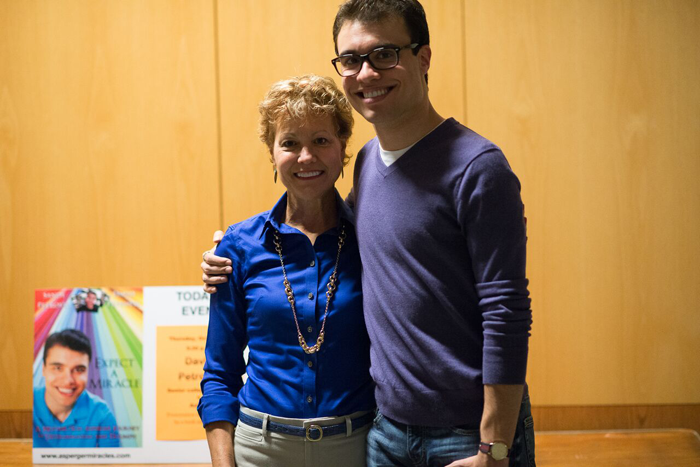 Whether your children have autism, special needs, or are "typical," the insight gleaned from this presentation, geared towards parents raising a child with autism, is inspiring and applicable…"My Spectrum on the Spectrum: From Uncertainty to Purpose" will affect your perceptions of self and others (including your children!), helping you understand and appreciate concepts you possibly never considered prior.
Using autism education as a springboard to speak of life with differences, David reveals his journey in overcoming adversity (including being bullied) and emerging victorious: accepting and loving himself for whom he is and finding fulfillment. His trials and discovery are not unlike what every person may encounter, "typical" or not, giving universal relevance to his words.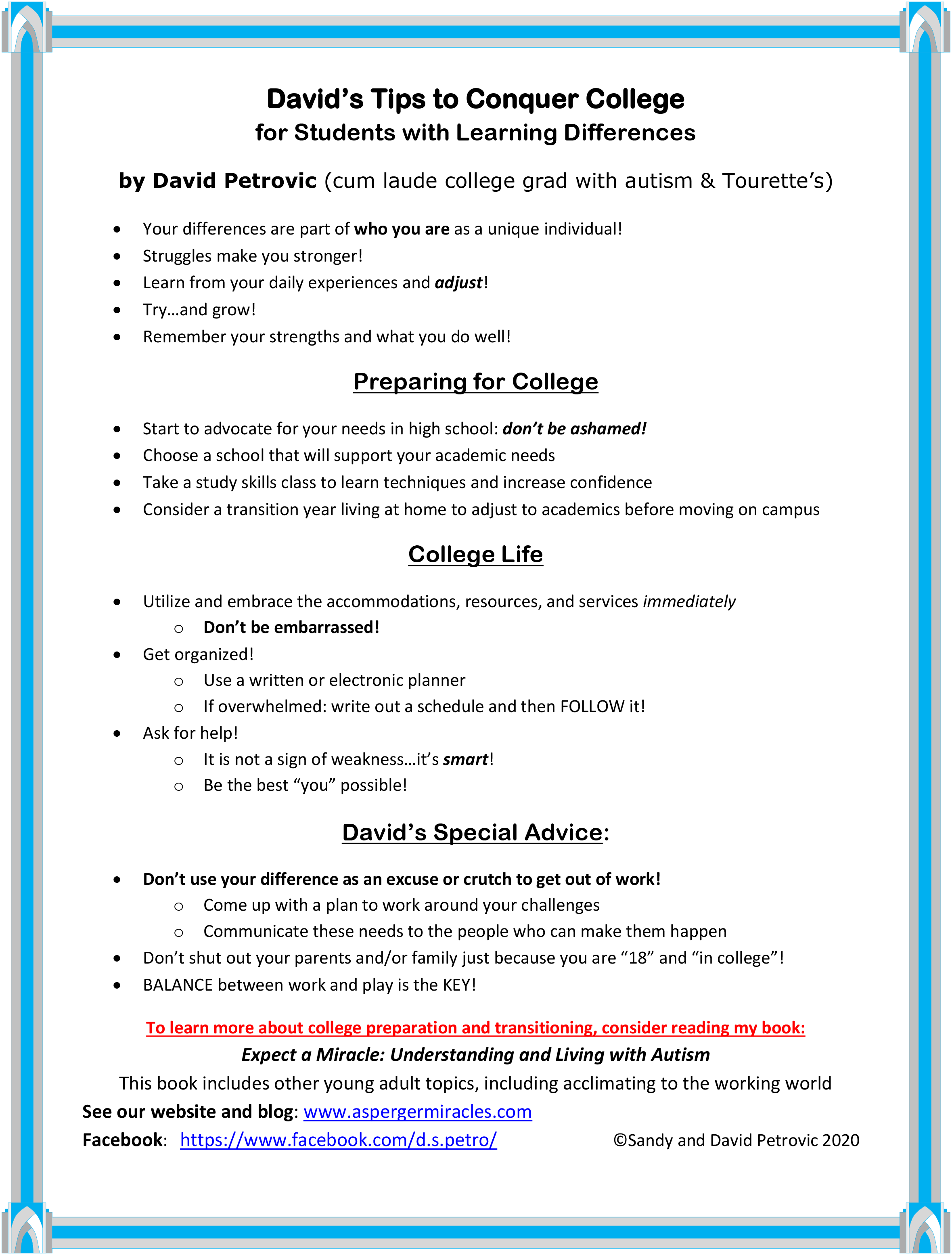 For parents of children with differences, this presentation gives hope that their children can also thrive and maximize their potentials, and it imparts suggestions and concepts that made a difference in David's outcome*. It addresses concerns related to raising a child with Aspergers and is suited for venues such as:
PTO/school gatherings
Support groups
Parenting groups
Presentations for community groups (general/mixed audiences)
*Please note the option of Sandy joining David for this presentation to add a mother's perspective of raising a child with autism (renamed "Our Spectrum on the Spectrum")
A second talk may also be of interest focusing on autism and school, told from our personal experiences:
"Academic Success from Preschool through College: Tried and True Tips"
Sandy joins David for this presentation, adding parental and professional viewpoints to Dave's student and teacher perspectives. Education and Aspergers AND autism and college success are explored from each stage of David's development. Find out how to minimize stress and maximize outcomes in meshing Aspergers and college.
---
For more information on college preparation/acclimation AND/OR for ideas on approaching academic success and other challenges from toddlerhood through the teen years, consider purchasing our book, Expect a Miracle.