David and Sandy strive to help others by sharing their life experiences via "Expect a Miracle" and public speaking. They seek to break barriers and stereotypes. It is their mission to enlighten the world about the realities and potentials of those with differences in order to foster understanding and embracement.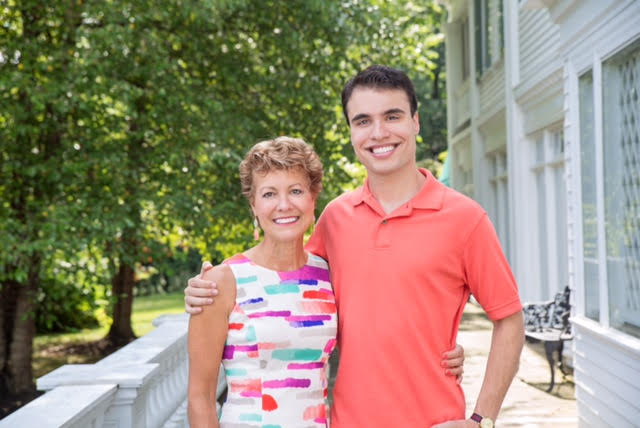 David graduated cum laude in 2015 from Notre Dame College in South Euclid, Ohio. He earned a B.A. in Middle Childhood Education with concentrations in social studies and language arts. Dave attributes much of his collegiate success to the tutoring and assistance of the Academic Support Center. But his early skills, tools, and values were largely learned at Julie Billiart School (a school for children with learning differences). Six years there instilled in Dave the foundation of his faith, strong self-esteem, and a love and acceptance of diversity.
David is currently employed as the junior high social studies & 5th grade English teacher at a Catholic elementary school in a suburb of Cleveland, Ohio. He earned a Master of Arts in Theology with a Pastoral Theology specialization.  He has aspirations to teach in a high school setting and is further considering a vocation within the Catholic clergy. He has become a national speaker (including a TEDx presentation) and contributes articles to various magazines and blogs. He is a proud member of the elite Catholic Speakers Organization. CatholicSpeakers.com  https://catholicspeakers.com/profiles/david-petrovic.
Sandy holds a Bachelor of Science in Nursing degree from Frances Payne Bolton School of Nursing at Case Western Reserve University in Cleveland, Ohio. She has over twenty years of cardiac/critical care experience and an additional ten in diabetes education. In a twist of fate, she is now an instructional advisor at the same college academic support center that honed David's skills. Sandy has combined her passions of nursing and student coaching to tutor undergraduates who have learning differences. In addition, she speaks publicly with David at select events and contributes to various magazines and blogs. After participating on a conference committee, Sandy served as a co-chair of the acclaimed National Milestones Autism Conference from 2017 to 2020. That evolved into her current position on the Milestones Executive Conference Committee.
Despite Sandy's dedication to the nursing profession, motherhood has been her greater vocation and privilege. When it was realized that David (the youngest of three sons) had differences, Sandy's life became focused on maximizing his potential. She and Dave embarked on a journey in pursuit of his fulfillment. Family support and teamwork, especially from father/husband Frank, were central to their success. The three reside in suburbs of Cleveland, Ohio.
*Photo by Sharon Holy -https://www.sharonholyphotography.com/