Our joint article on preparing for college with autism has been published by Autism Parenting Magazine, Issue 75, May 2018, 38-40.
---
David's theatre blog has been posted by Autism Speaks:
https://www.autismspeaks.org/blog/2018/02/05/growing-autism-spectrum-musical-theatre-was-my-therapy
---
Sandy's blog has been posted by Autism Speaks:
https://www.autismspeaks.org/blog/2018/01/18/my-son-autism-overcoming-his-challenges-finding-his-strengths
---
David's interview, by Hilary Alexander, MEd, LPCC of the Cleveland Clinic, was published in The Family Journal (a peer-reviewed academic journal in the field of psychology). Volume 25, Issue 1, January 2017, 91-8.
Here is the link to the online journal article "Young Author Spotlight: Thriving as a Young Adult With a Diagnosis of Autism Spectrum Disorder, an Interview With David Petrovic"
http://journals.sagepub.com/doi/pdf/10.1177/1066480716680186
---
David has been interviewed and quoted, and Sandy & "Expect a Miracle"  have been cited in a new book:
Parties, Dorms and Social Norms: A Crash Course in Safe Living for Young Adults on the Autism Spectrum
by: Lisa M. Meeks, Ph.D. and Tracy Loye Masterson, Ph.D. with Michelle Rigler, Ed.D. and Emily Quinn, M. Ed.
---
Sandy's article and Expect a Miracle excerpts were published in ABILITY Magazine (Chyler Leigh issue: June/July 2016, pages 58-9).
A free digital copy can be obtained by "likey-liking" their Facebook page, https://www.facebook.com/ABILITYMagazine/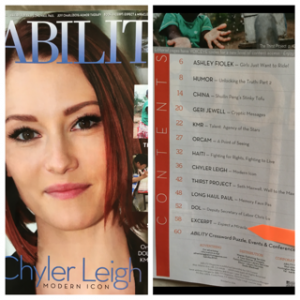 ---
Click here to read an article about us as featured in Cleveland State University's The Cauldron
Written by Briana Contreras, Opinion Editor



Click here or on the image below to read our complete article featured in The News-Herald on Friday, April 1, 2016!
Local News: page A3
Written by Tawana Roberts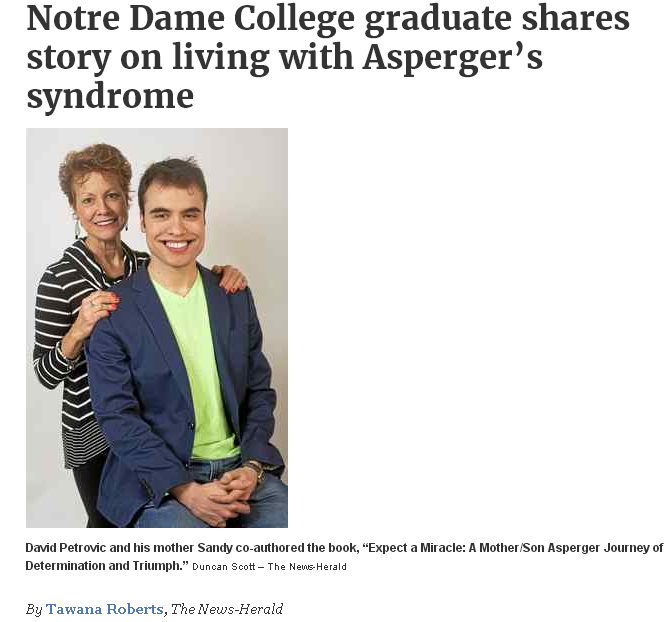 ---
David's article was published in Your Teen Magazine
Click on the magazine cover below to read his article!
Five perspectives, including his, were incorporated into one article entitled Living with Autism 
Vol 8 Issue 1
Sept.-Oct. 2015 edition of Your Teen Magazine
Page 26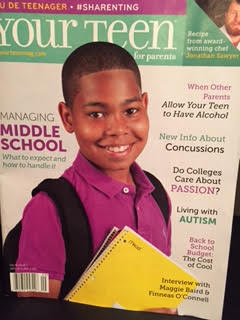 ---
Today's Family Magazine – September issue
Click here or on photo below to be taken to full story…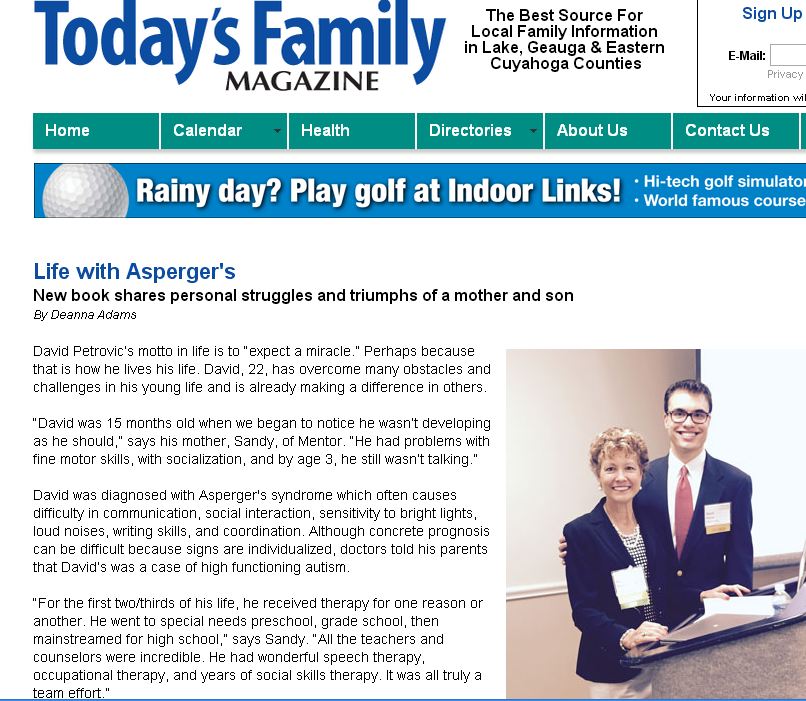 ---
---
---
Additional Articles & Press Release:
The 2015 Northeast Ohio [print] Edition of LiveSpecial.com featured Expect a Miracle and Sandy's article on pg. 6
---
"Student at Notre Dame College in South Euclid creates successes in the face of Asperger's Syndrome" Courtesy of Northeast Ohio Media Group; As appeared in The Sun News/Sun Messenger on 2/19/15 –check out the link here on Cleveland.com!
---
Remarkable Story of a Young Man's Journey With Asperger's Syndrome Released Globally – click here to read full press release!
---
Notre Dame College publishes article about David & Sandy's book – click here to read!
---
Expect a Miracle was featured in the Autism Society of Ohio Weekly Digest on February 23, 2015 under "Books, Resources, and Products." Click here to learn more about the Autism Society of Ohio.