This inspirational book enables readers to experience, understand, improve, and embrace life with autism.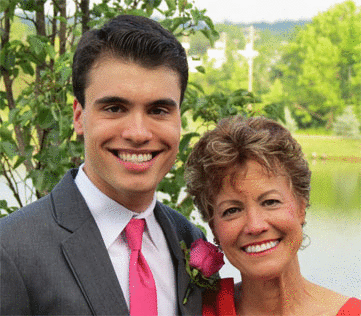 Expect a Miracle: A Mother/Son Asperger Journey of Determination and Triumph tells the life story of a then twenty-year-old on the autism spectrum. It is co-authored by David and his mother, with each of them presenting their own separate perspectives of the same events and developmental stages.
Consequently, the reader walks in both their shoes, allowing a valuable and unique opportunity to understand and appreciate life with autism. Every challenge (including bullying) is discussed along with every decision, intervention, and triumph. 
The authors share ideas, hope, and lessons learned—not only for persons on the spectrum, but for anyone experiencing any learning differences or hardships. The juxtaposition of levity and seriousness make this inspirational story a "must read" for: persons/families affected by autism or differences; educators, clinicians, and service providers; and anyone seeking to learn more about autism and/or creating purpose out of adversity.
David graduated from college (cum laude) in 2015. He is pursuing his dreams—and his mother couldn't be prouder!
---